Love these DIY ideas as much as we do? Stay up to date on our latest findings by liking our facebook page at Home and Heart DIY Facebook!
I've been looking to do something like this with our wedding pictures, oh,  going on six years now (don't judge). In looking at how much it costs to get it done professionally, I always have second thoughts, thinking that I'll wait to find something more affordable. Well that has yet to happen – until today! This is an extremely affordable alternative to paying someone to do it for you.
You'll need:
a photo printed on card stock
sandpaper
a block of wood
Mod Podge
eyelet hooks (spray painted black if desired)
a piece of pretty ribbon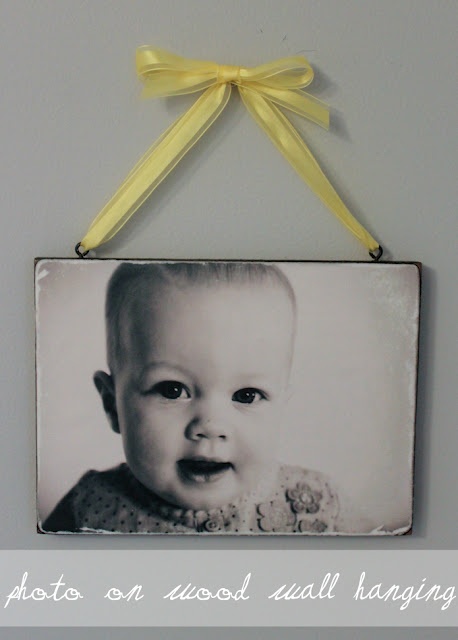 This is so simple to do. I plan on finally hanging up some wedding photos!! Visit The Winthrop Chronicles to see how to do this!