Love these DIY ideas as much as we do? Stay up to date on our latest findings by liking our facebook page at Home and Heart DIY Facebook
I'm a sucker for a good makeover. Really a makeover of any kind does it for me, but my favorites are in the home. Show me the before and after and I'm hooked! Usually, the linen closets in my house are the dark, black hole where we throw the miscellaneous sheets and towels, and only go there when we have to. I love this idea of brightening up that space and making it pretty to look at. Why not, right? Here are two of my favorite linen closet makeovers. I hope they inspire you!
This first one is from Fox Hollow Cottage. She didn't spend a dime!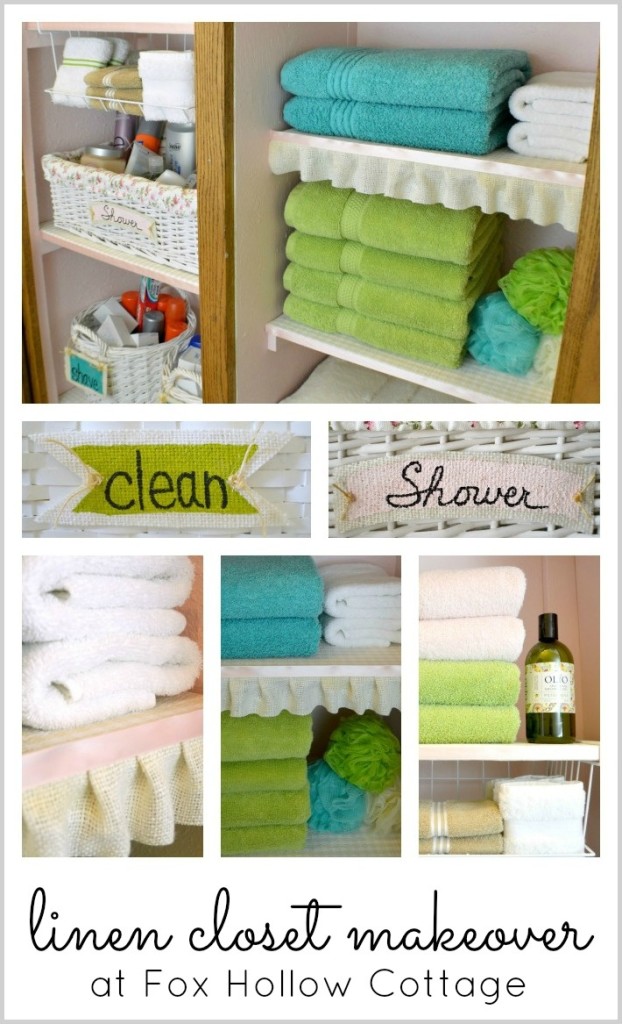 The second one is from Simplicity in the South. I absolutely LOVE the white with the pops of color. I think that's the best way to decorate a smaller space!