Love these DIY ideas as much as we do? Stay up to date on our latest findings by liking our facebook page at Home and Heart DIY Facebook!
Transform a cheese grater into a beautiful  DIY Cheese Grater lantern! This would be great for inside or out! I love this look and can't wait to hit the thrift stores to see what I can find!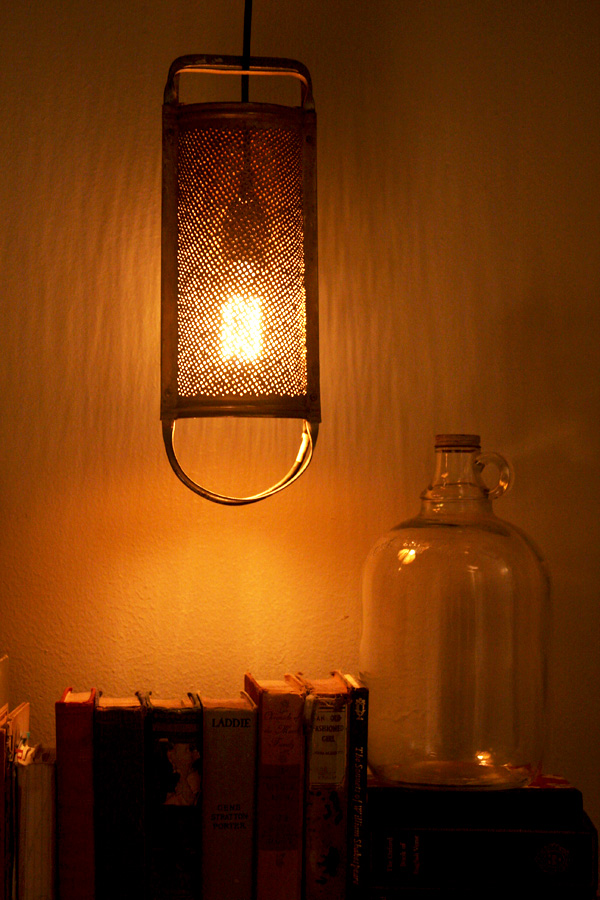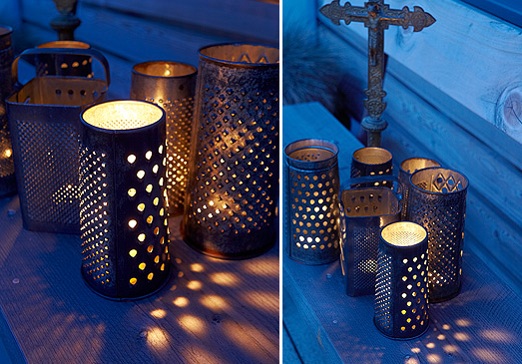 Aren't they beautiful?! For making the top lantern you will need: cheese grater, waterproof silicone glue, light bulb and cord kit, clamps or rubber bands, ceiling hook, and copper wire or gold thread. You will be amazed at how easy this is! Position the light bulb/cord where you want it to rest and clip it in place. Use silicone to glue to sides together-carefully place one grader on the other (this is if you are using flat or round graters-a box grater doesn't need the glue). Once glued, secure with clips or rubber bands and let dry for 2+ hours. Screw hook into ceiling, hang, and enjoy! Simple right?! Off to the thrift store I go! Follow the link to find out more on DIY Cheese Grater Lanters! 
Camille Styles

(If you love the votive look and want something without the glue and clams-check out
h
ere)