Love these DIY ideas as much as we do? Stay up to date on our latest findings by liking our facebook page at Home and Heart DIY Facebook!
Buying baby things used can save you hudreds, even in some cases thousands of dollars! (strollers aren't cheap y'all)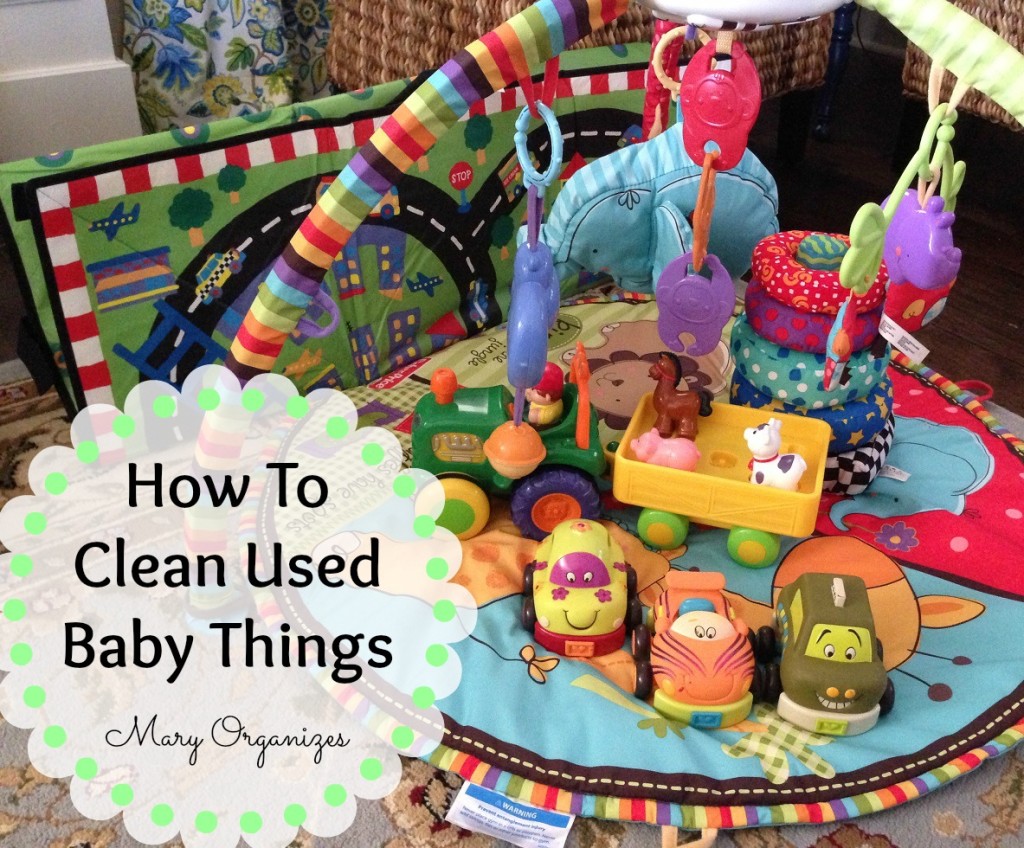 Mary Organizes has a great tutorial that shows you how to clean those used baby items to insure your baby gets a "fresh start" with their fresh new life. She has great tutorials on everything from fabric things, to pack and plays, plastic toys, and even mattresses.