Love these DIY ideas as much as we do? Stay up to date on our latest findings by liking our facebook page at Home and Heart DIY Facebook!
Those adorable Girl Scouts are now done (and almost done) selling girl scout cookies. I have such a love hate relationship with them. 🙂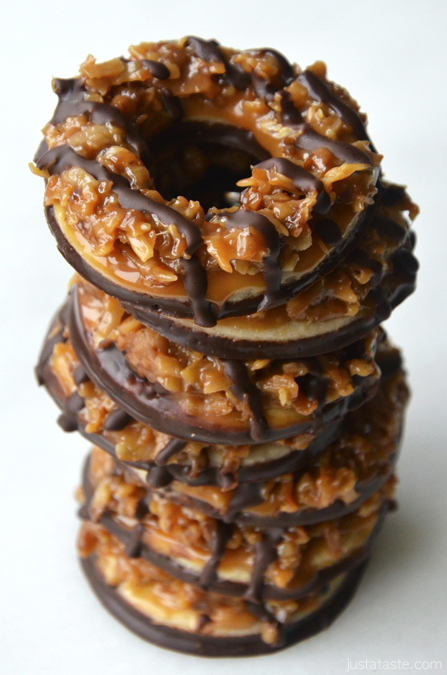 If you've already downed the ones you've purchased and have a hankering for some more, here is a great homemade recipe dupe for those chocolate, caramel, coconut-y goodness. Head on over to Just Taste to satisfy your sweet tooth.