Love these DIY ideas as much as we do? Stay up to date on our latest findings by liking our facebook page at Home and Heart DIY Facebook!
I love making old things new. They bring such warmth and life to a space. I think this old milk crate, turned ottoman is just a beautiful example of "old things new."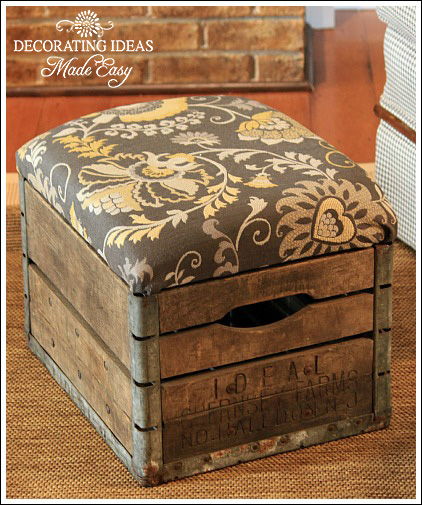 This piece has so much character… if only the crate could talk. 🙂 Learn how to make your own over at Decorating Ideas Made Easy.