Love these DIY ideas as much as we do? Stay up to date on our latest findings by liking our facebook page at Home and Heart DIY Facebook!
Cleaning your brushes is a very important part of your beauty routine.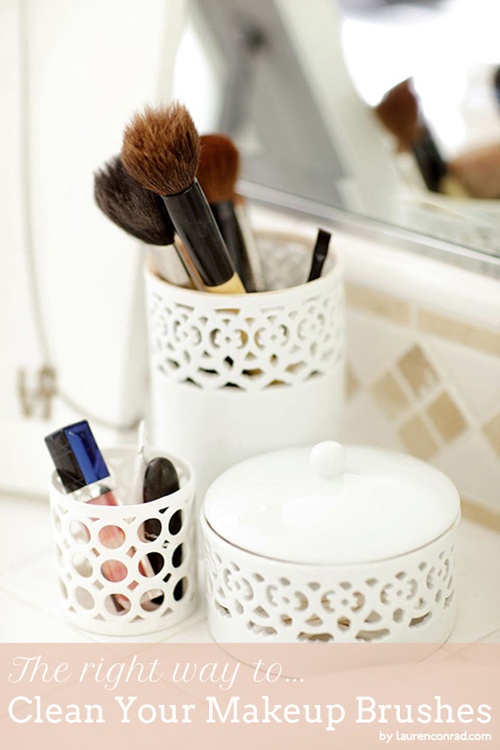 Lauren Conrad breaks down the proper way to make sure those brushes stay squeaky clean. This helps prevent bacteria, build up of product and even break outs. Make sure you add this as apart of your beauty routine and it will help your face glow, in more ways than one!