Love these DIY ideas as much as we do? Stay up to date on our latest findings by liking our facebook page at Home and Heart DIY Facebook!
I love the memory foam rugs they have out for your kitchen and bathroom, but they just seem to lack personality. While the comfort is so nice when your doing dishes, or getting ready in the morning, you also want it to look pretty.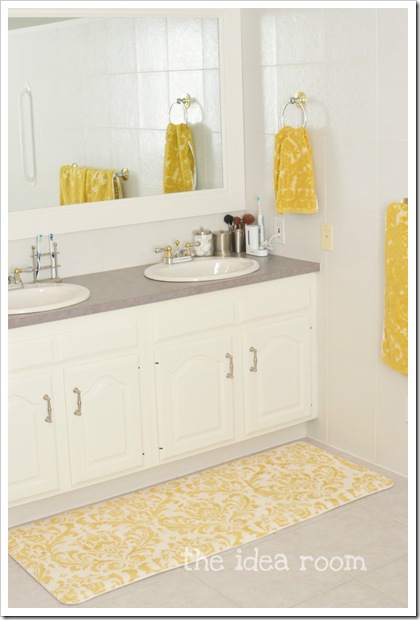 The Idea Room had the perfect solution for this! With a plain rug, a little paint, and a stencil… she made one beautiful rug!