Love these DIY ideas as much as we do? Stay up to date on our latest findings by liking our facebook page at Home and Heart DIY Facebook
Here's an awesome summer fun shirt idea! Use any bright colored racerback tank and grab some neon fabric from your local fabric store. After you tie the bow the tricky part is attaching it to the shirt. When I've done stuff like this I usually use… a hot glue gun! I know you'd think it was only for crafts, but I've had good luck using a hot glue gun on my clothing. And if it comes off in the dryer after a few washes it's easy to apply a little more!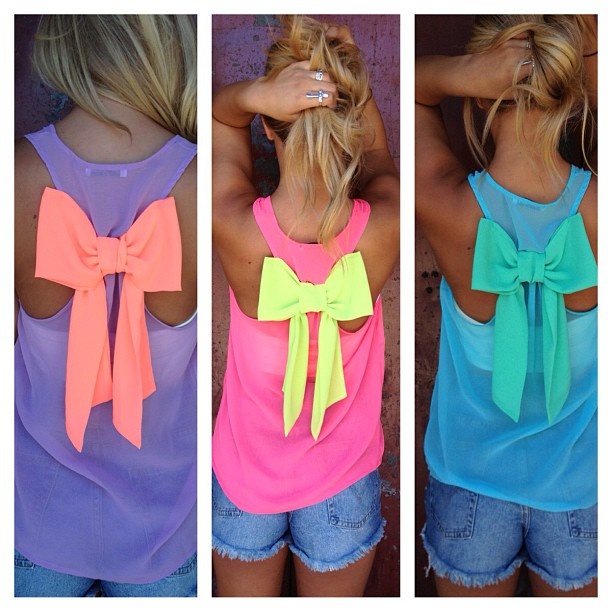 Have fun with this one and be sure to let me know how it worked out in the comments! Happy DIY-ing!
image source unknown