Love these DIY ideas as much as we do? Stay up to date on our latest findings by liking our facebook page at Home and Heart DIY Facebook!
Summer is just around the corner and that means shorts season.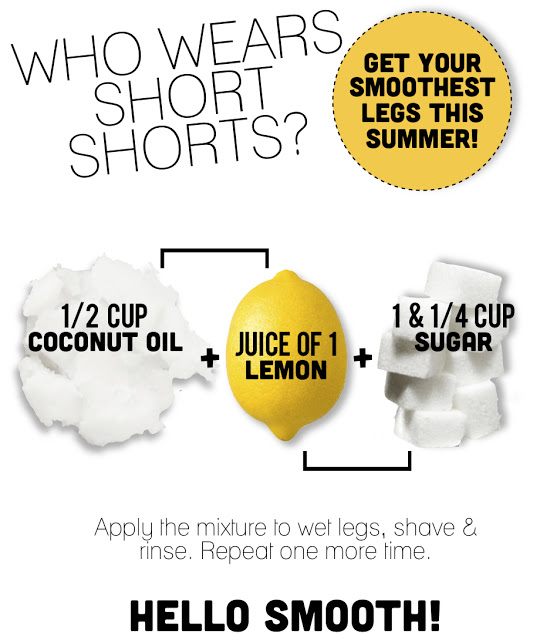 Tanvii has this wonderful shaving "cream" recipe that is going to help you have these incredible, perfect smooth legs for those Short Shorts! Bring on the summer, sunshine, and shorts! This is such a great, simple recipe made out of things found right in your house. Those are my favorite kind of homemade beauty recipes… natural, and simple.