Love these DIY ideas as much as we do? Stay up to date on our latest findings by liking our facebook page at Home and Heart DIY Facebook!
I love all things mason jars.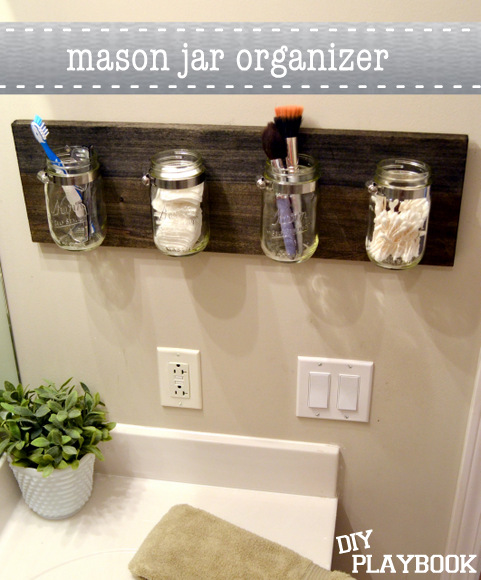 The DIY Playbook has this awesome tutorial for this ADORABLE mason jar organizer. I have seen this around pinterest a lot, but never with a tutorial. This walks you step by step, with all the materials used on how to make your very own. Remember to share pictures if you make one!