Love these DIY ideas as much as we do? Stay up to date on our latest findings by liking our facebook page at Home and Heart DIY Facebook!
This is one my favorite DIY's we posted on this blog so far! I love when you can add a nostalgic, sentimental touch to DIY's.
Incorporating maps into decor is such a lovely look. Imagine how cool this will look when it's lit up! Be sure to pick a map of someplace that means something. I would probably pick a map of Oregon, or maybe Venice. Those two place are some of my favorites in the world!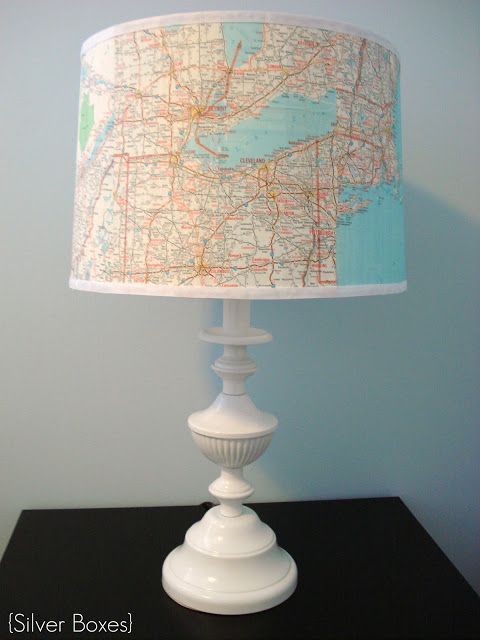 Head on over to Silver Boxes to see the tutorial! 

Happy DIY-ing!