Love these DIY ideas as much as we do? Stay up to date on our latest findings by liking our facebook page at Home and Heart DIY Facebook!
March 23rd and the forecast for tomorrow is sunny and 70! I already know what I am going to wear. The only thing not ready for this fabulous weather are my winter legs. They are in need of a little help. Learn how to get your legs silky and smooth just in time for those wonderful skirts and dresses.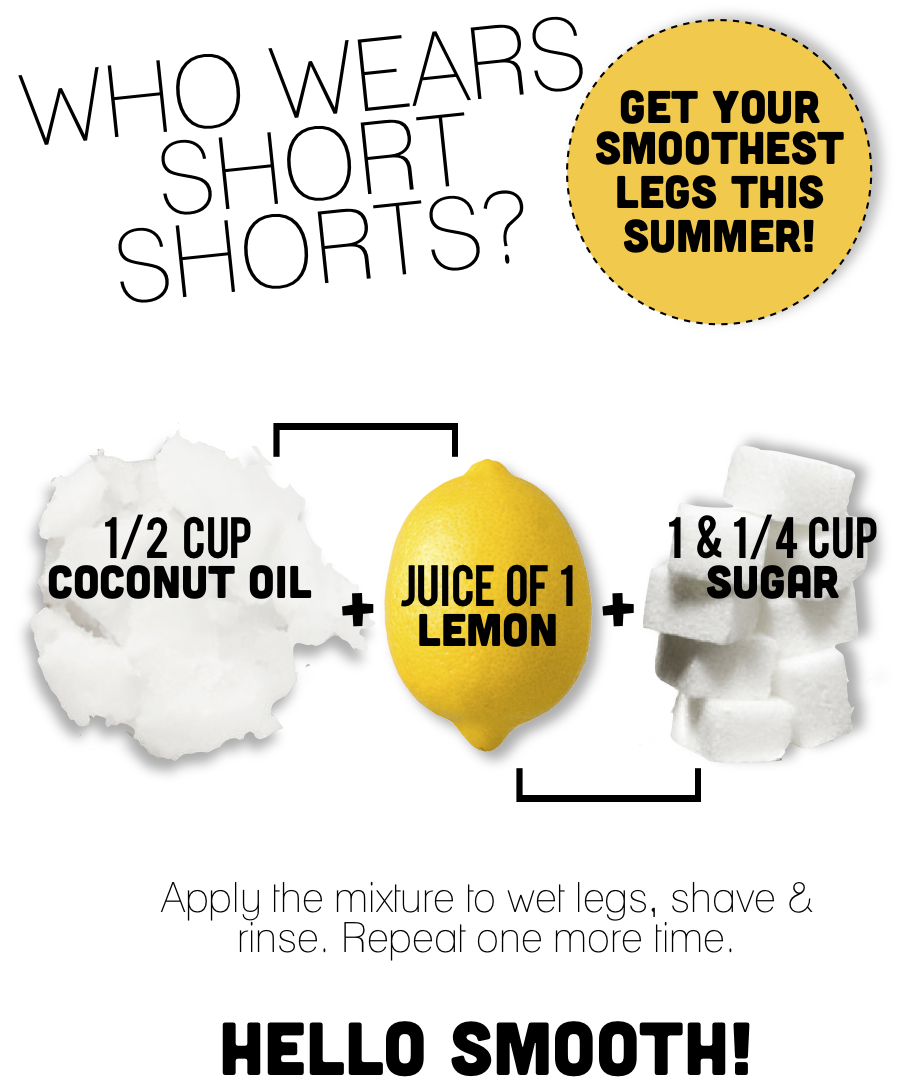 With coconut oil, lemon juice, and sugar you can have the most amazing legs. Exfoliate and soften at the same time. I love it!
The Style Dossier