Love these DIY ideas as much as we do? Stay up to date on our latest findings by liking our facebook page at Home and Heart DIY Facebook!
Are you loving the shape and initial jewelry craze? I know I am. One thing I never can get enough of is rings. They are my weakness. I can't wait to get my pliers out and try my hand at making these rings.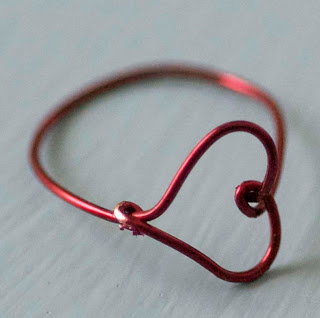 In this red wire, wouldn't they make the cutest Valentines Day gifts for your friends?! Thanks to Maize Hutton, you can find the full tutorial over on her blog.