Love these DIY ideas as much as we do? Stay up to date on our latest findings by liking our facebook page at Home and Heart DIY Facebook!
Transfer paper is really expensive! You can only use it once, how crazy is that?! Why not use wax paper for transfer paper? DIY Wax Paper Transfer Paper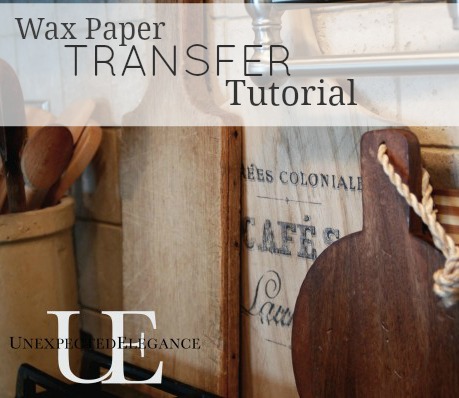 This project will take you about 10 minutes and once you try it you will be hooked. You need a printer, wax paper, a medium you want to transfer onto, and a credit card (or something to scrape the ink off with). I love detailed tutorials-and here is another one to add to the list of great ones! 
Unexpected Elegance