Love these DIY ideas as much as we do? Stay up to date on our latest findings by liking our facebook page at Home and Heart DIY Facebook!
Sometimes the cutest things cost so much money! It isn't fair! Just because you can't buy them doesn't mean you can't have them! There is always a DIY option. I love love love this DIY Poem Script Scarf!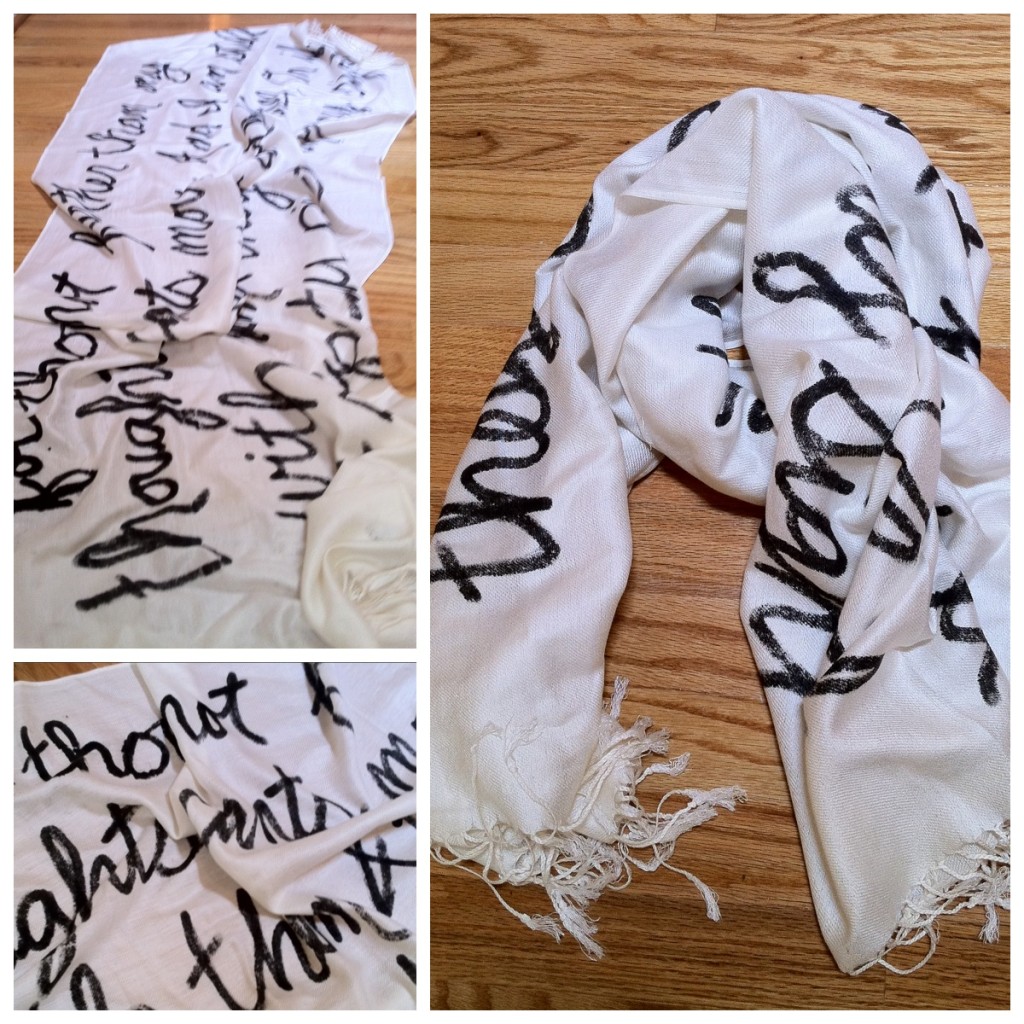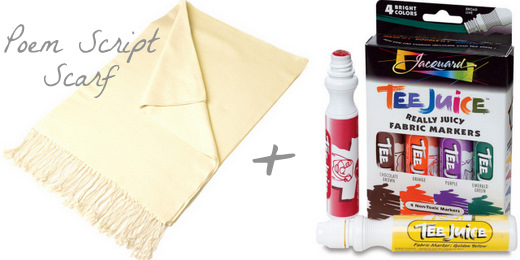 I love this! Such a beautiful scarf and just in time for the blustery weather! Run out and grab a scarf and some TeeJuice Markers (fabric markers) and you are minutes away from adding something amazing to your wardrobe! That really is all you need. That and some prose or lines that make you swoon. Before you start, lay something down so your markers don't bleed through. Also, be sure to practice a few words on cardboard or scratch paper before you get going on your "pashmina." When you are done, let it dry completely and then iron with a cloth over it to make the ink permanent. Easy, yes?! Thanks Stamp 48 –Follow the link for the DIY Poem Script Scarf!