Love these DIY ideas as much as we do? Stay up to date on our latest findings by liking our facebook page at Home and Heart DIY Facebook!
Sometimes you just need a little makeover for the simple things. This is a great way to take your old pillows from old to new in just a few simple steps.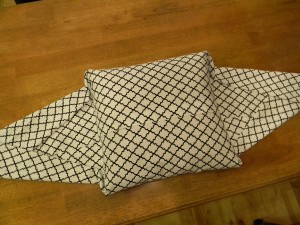 Thanks to Organize and Decorate Everything she walks you through this quick tutorial on how to revamp your pillows in no time. It could make all the difference in the world for a quick living room update.