Love these DIY ideas as much as we do? Stay up to date on our latest findings by liking our facebook page at Home and Heart DIY Facebook!
Ok, we've featured a pallet coffee table before, but this one has a little different take on it. Instead of leaving the slats exposed, this one as a nice finished look by framing in the sides. I think this really gives a nice look that is still rustic but polished at the same time. Pretty cool!
With this table, after first dismantling the pallet, the slats must be cut to size to fit in your table frame.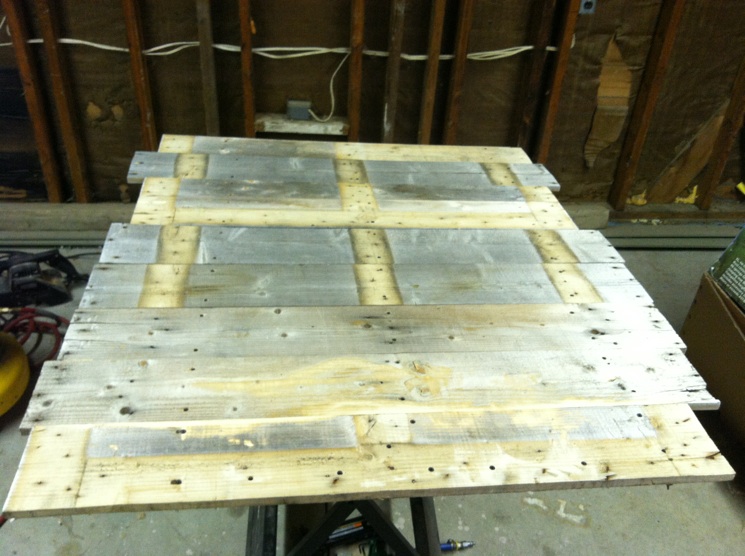 A little sanding, a little staining, turns this table into quite the piece!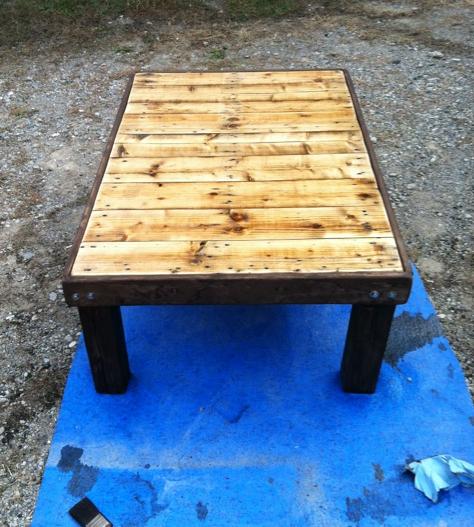 Turns out to be a super cute coffee table! If you want to see the full tutorial with step by step instructions check out- Imgur