Love these DIY ideas as much as we do? Stay up to date on our latest findings by liking our facebook page at Home and Heart DIY Facebook!
We have so much laundry! I feel like it is a never ending battle with the hamper; I never win! I am a laundry rock-star when it comes to putting the clothes in the wash machine. After that I fail! I forget them there, or the dryer, or never fold them. I need to get better! This DIY Laundry Detergent is AWESOME and I believe it will inspire my laundry life!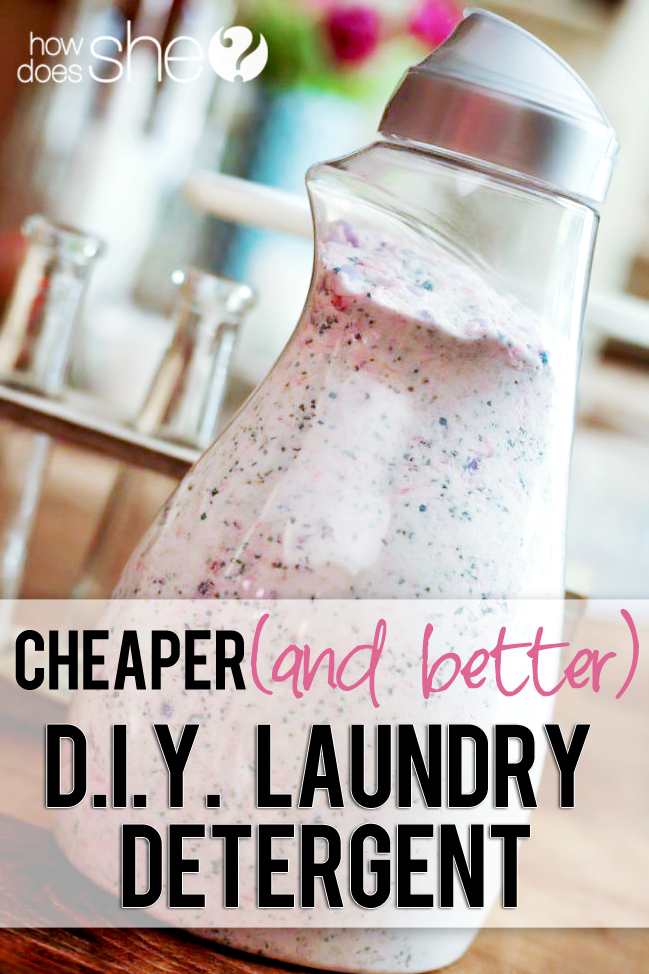 Six ingredients and a little work is all it takes to make your own detergent. If you are always washing clothes this is such a money saver! Check out the DIY Laundry Detergent Tutorial!-How does she?