Love these DIY ideas as much as we do? Stay up to date on our latest findings by liking our facebook page at Home and Heart DIY Facebook!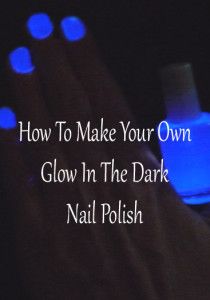 This is such a fun and easy diy! All you need are some glow stick and an old top coat!
Crack the glow stick so that it glows, add some of the glowing concoction to your top coat, and paint it on your nails! If you want them the glow to be a bit stronger, place the glowing concoction directly onto your nails. After it dries, add the top coat to seal it all in. There you go! Glow in the dark nails!
(Source)