Love these DIY ideas as much as we do? Stay up to date on our latest findings by liking our facebook page at Home and Heart DIY Facebook
School started today! I love books, paper, pencils, notebooks and all other school supplies! I am a little sad that I am all grownup and done with school, but this project makes me feel like like I'm not! These fabric covered books can transform any bookshelf  and are an all around great idea.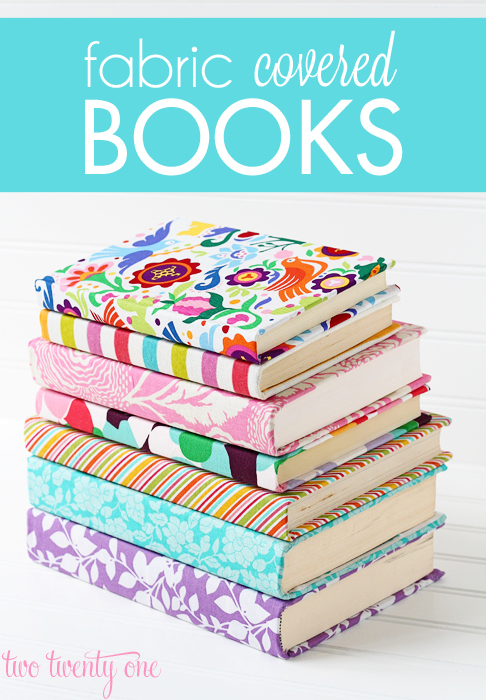 I am decorating a guestroom in tan and red and I could use some matching books! Learn how to transform your books!-Follow the link Two Twenty  One (also see Delightful Distractions).