Love these DIY ideas as much as we do? Stay up to date on our latest findings by liking our facebook page at Home and Heart DIY Facebook!
I have said it before and I will say it again…repurpose! I love it! I am building a bathroom in my day basement and I want it to be amazing. Not everyone on the block is going to have a dresser turned vanity but I will!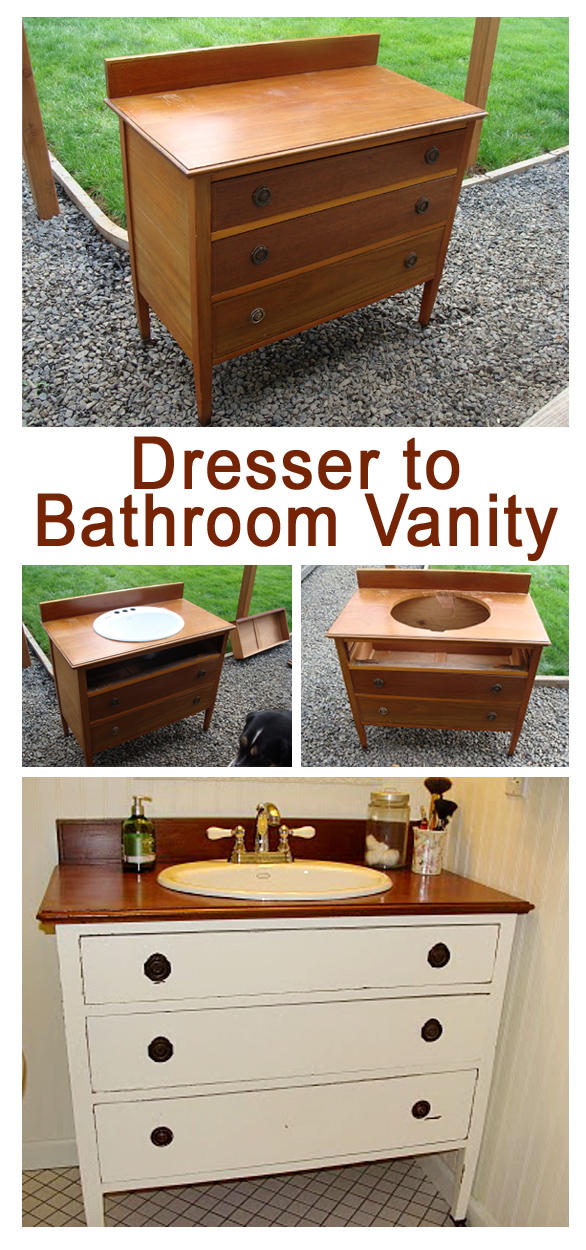 This is the cutest thing. I will have it! And lucky for you and I, Remodel-Aholic has told us how! Clink on the link to DIY Dresser to Bathroom Vanity!