Love these DIY ideas as much as we do? Stay up to date on our latest findings by liking our facebook page at Home and Heart DIY Facebook
I'm absolutely in love with this project! It incorporated so many things I love – big, chunky jewelry, vintage finds, and DIY!
The picture is pretty self explanatory. I think the only supply not listed that is needed is a piece of fabric to glue the buttons to (I think felt would work splendidly!).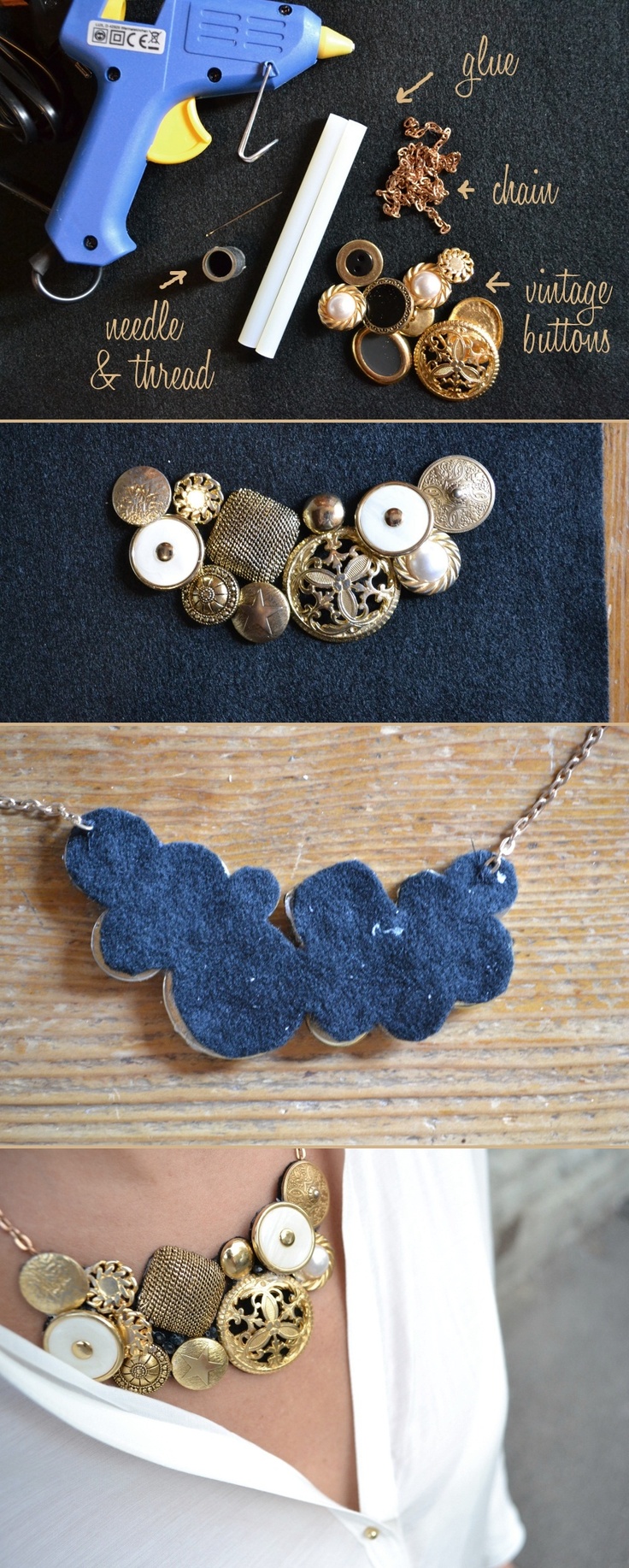 Thanks to Born in 82  for this wonderful idea!