Love these DIY ideas as much as we do? Stay up to date on our latest findings by liking our facebook page at Home and Heart DIY Facebook!
My bathroom is kinda small. Add two people and we are fighting for space! I need help! I have found it. DIY bathroom storage has never been so easy! Sometimes it's the simple things that can make like so much easier!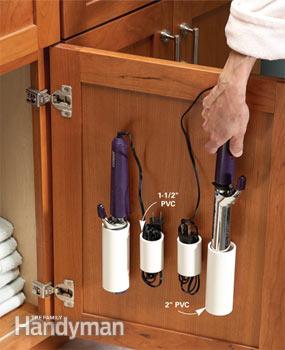 Salvation. They guys over at Family Handyman have all sorts of great ideas on what you can do! Everything from where to put your razors to how to better organize the medicine cabinet! Check it out and you won't be disappointed with all the DIY Bathroom Storage Tips.