Love these DIY ideas as much as we do? Stay up to date on our latest findings by liking our facebook page at Home and Heart DIY Facebook!
I love to decorate for Easter, and I really love the tradition of dying Easter eggs, what I hate is the mess, and the danger of staining your clothes. This is such a great, mess free idea for those Easter eggs.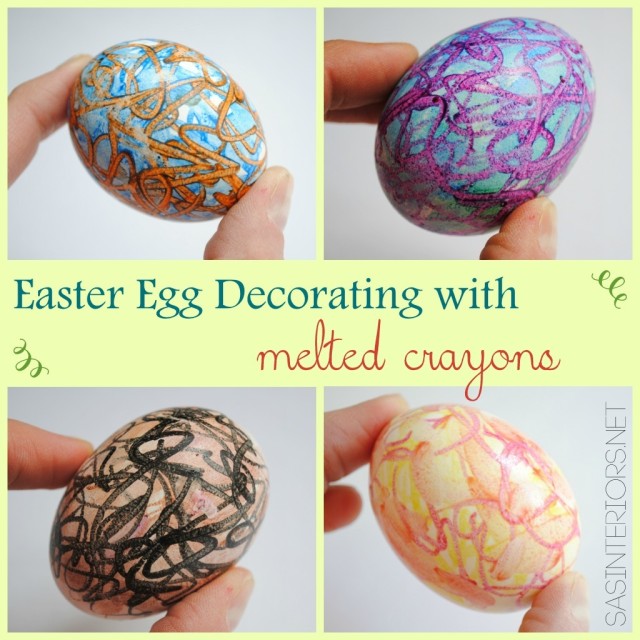 SAS Interiors has a wonderful step by step tutorial on how to decorate your Easter eggs in this mess free way. Great idea for those with little kids.