Love these DIY ideas as much as we do? Stay up to date on our latest findings by liking our facebook page at Home and Heart DIY Facebook
Summertime = Strawberries. I love them. I can't get enough of them. Here are some super yummy, unconventional strawberry desserts!
5. Strawberry Ice Cream Shortcake
6. Chilled Strawberry Almond Butter Soup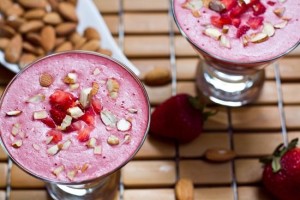 Number six sounds absolutely delicious and I plan on making it for the next dinner party I attend!